Tuscany is famous for food; the way food is prepared. It is famous for the exciting wines of great character.
Heidi*s Service recommends joining a private cooking course, and food and wine tasting experiences. We have selected partners who cooperate with us to create unique sensory experiences, just for you.
Our Special: The Sensory Tour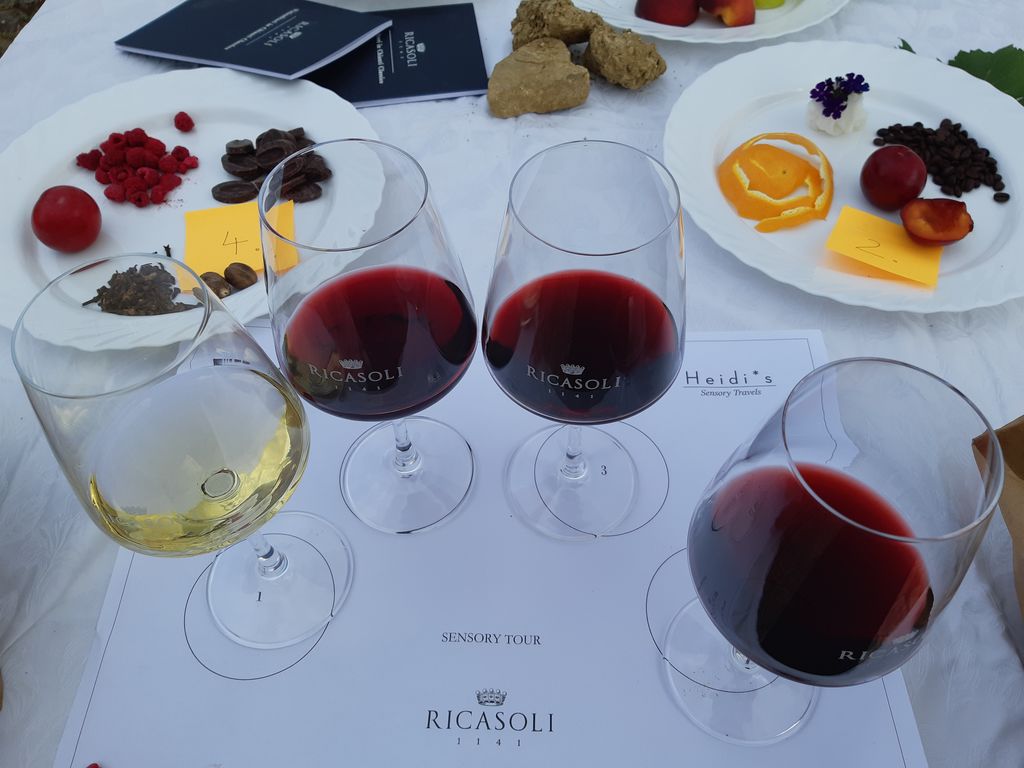 This innovative tour has been designed by Heidi*s Sensory Travels. It takes place in the vineyards, addressing all our senses. Guests learn how to awaken their sense of move, sight, touch, hearing, smelling, tasting by practicing it. They will be introduced in the method of Vineyard Bathing (according to the practice of Forest Bathing) and the Art of Moving in a Paradise Garden.
At a private outdoor table in the vineyard guests will smell and taste wines and try to allocate them to the respective fruits, spices, and soils. There is no wine knowledge needed, guests will be invited to play with their sensorial awareness.