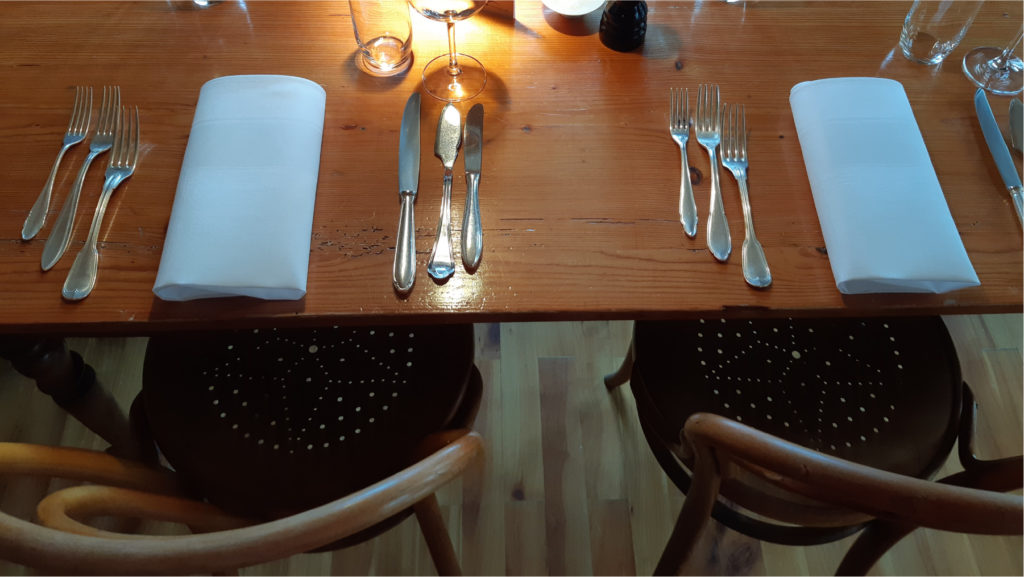 Heidi*s Experience Designer Service is curating tailor-made vacation experiences along the topic "Awaken your Senses" for couples, two or three friendly couples and single persons. Our customers keep the maximum flexibility in booking flight, recommended transfer, partner-accommodations and Heidi*s Service directly.
Besides, booking can be made by the guest's favourite travel agency or by Heidi*s travel agency partner in Western Austria.
Heidi*s is a new category of service. Hence, we want to make sure we match each other's prospects – by making acquaintance, first of all, per email or per skype-call.
PROCEEDING
After making sure we match each other's prospects our customers define the favoured itinerary and region. We will create a draft with two sensory units per day according to the guest's interests as well as recommendations of airport-transfer and accommodation. This draft can be viewed by our guests without ruffle and changed after viewing.
ITINERARIES
We recommend 5 days, a week for awakening your senses in one of the stated regions. Booking Heidi*s for 3 days might provide an insight for "starters".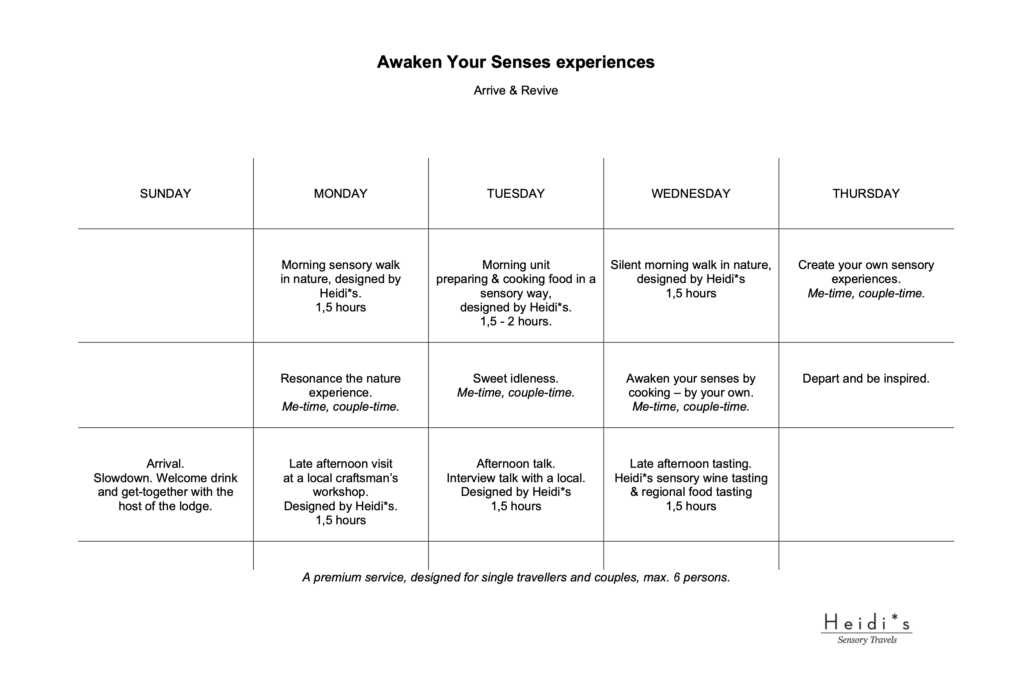 For guests from overseas we recommend planning a 15-days itinerary designed as a two regions trip or a triangle trip in the three neighbouring European regions mentioned on the destination-site.
PRICE
from 490 Euro per day for a couple; from 390 Euro per day for a single person – depending on the region.
PAYMENT
Heidi*s Travel Service is charged at a daily rate. In the daily rate included are the individual concept for the defined days, recommendation of accommodation and transport way connections, the service of Heidi's sensory units, insider tips, Heidi*s availability for requests.
Not included are travel costs, accommodation and restaurant costs, optional services of third parties.
BOOKING
Our customers keep their flexibility by booking the flight, recommended transfer and accommodation as well as Heidi*s Service directly (most preferred) or by the guest's favourite travel agency or by Heidi*s travel agency partner in Western Austria.
Since we are not a travel agency, we don't do any bookings (flight, transfers, hotel, etc.). Heidi*s Service can be booked directly by eMail confirmation of the offer. Half of the price has to be paid three weeks in advance, the rest before arrival.
PICK UP SERVICE
If wished, we pick up our guests at the airport by a taxi service.
ASSISTANCE
Heidi*s will assist you in any questions during your stay.
LIABILITY
Heidi*s Service is based on the services of communication, recommendation and companionship for friendly persons. The accompanied Sensory Units are based on Heidi's long-standing experience in the knowledge of how to activate our senses. We exclude any kind of liability.