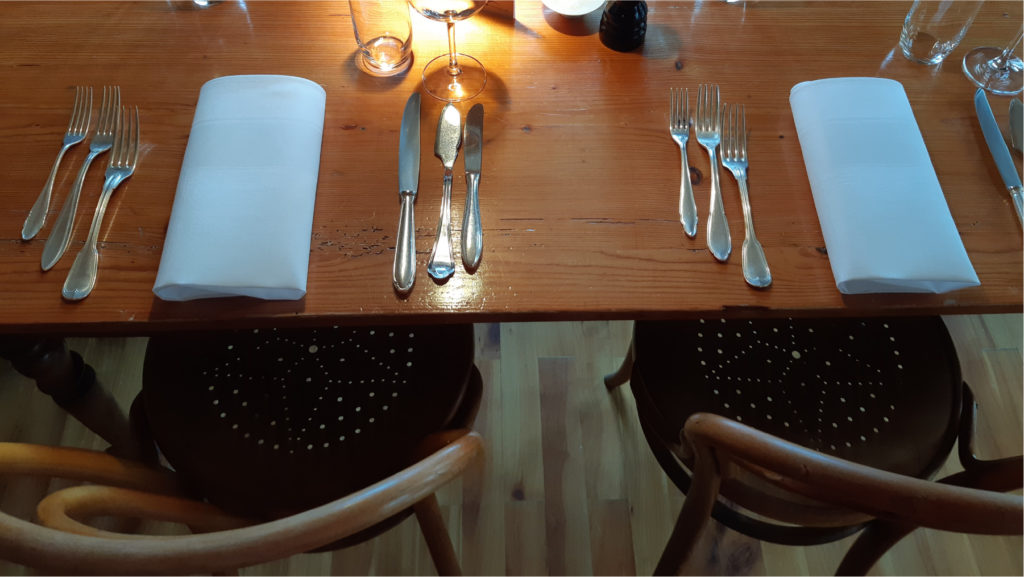 We are focusing on creating and realizing tailor-made vacation experiences along the topic "Awaken your Senses" for individual holiday travelers such as couples, max. three friendly couples, and solo travelers. Our holiday guests keep the maximum flexibility and transparency by choosing and booking their flight, transfer, accommodations, and Heidi*s Service, directly. Everything runs honestly, transparently, without much effort.

PROCEEDING
We want to make sure we match our guest's prospects. Therefore, we first listen, get to know our guests and answer questions. Afterwards the favored itinerary and region is defined. We will design a draft for the defined itinerary with one or two sensory units per day. This draft can be changed and modified by our guests in a final round.
ITINERARIES
Booking Heidi*s service for 3 days might provide an insight for "Starters". We recommend 5 -7 days for awakening your senses in one of our stated regions or, in case of a longer holiday period, in two or three regions.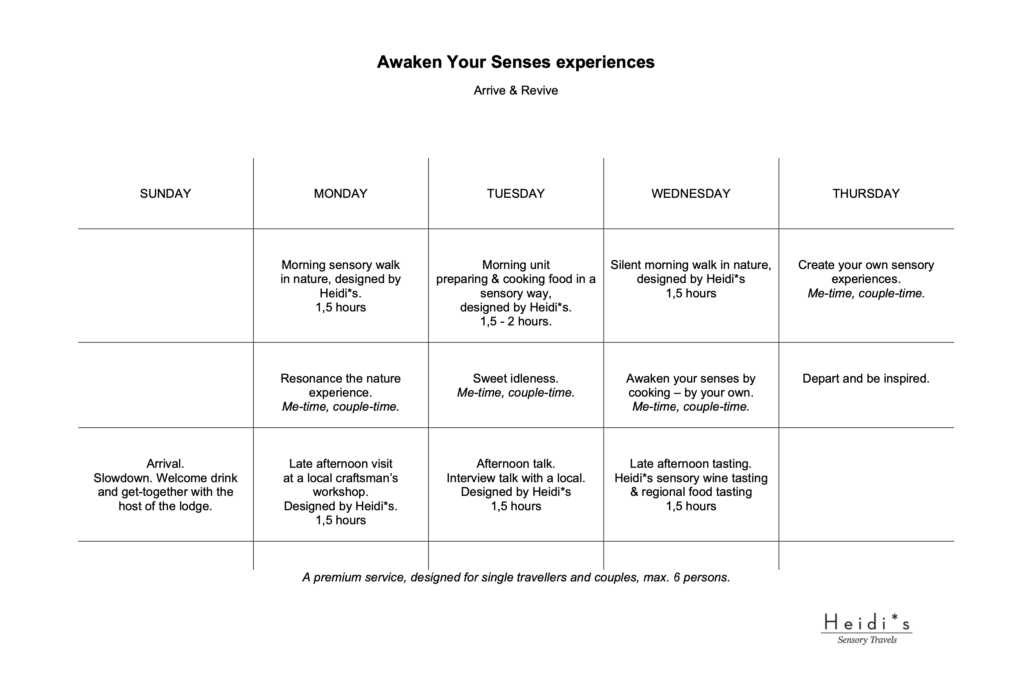 For guests from overseas we recommend a 15-days itinerary, designed as a two regions trip or a triangle trip in three European regions mentioned on the destination-site

PRICE
The price is depending on the region. Get in contact with us and we make you an offer for your demanded itinerary and region.

The price will include the individual concept and realization of the designed Sensory Experiences by Heidi*s, inclusive the recommendation of accommodation and transport way connections, insider tips (restaurants, osterias in the respective region, further activities, etc).

As mentioned before, our guests keep their flexibility by booking all holiday modules separately. Therefore, travel costs, accommodation, restaurant costs, optional services of third parties (entrances) are not included in the offer of Heidi*s Service. By e-mail confirmation of the offer the booking is valid. Half of the price must be paid three weeks in advance, the rest before arrival.